Ribbon Cutting & Open House | Property Management People, Inc.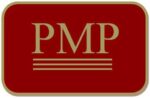 PMP is Property Management People.
PMP's commitment to excellence means we endeavor to give each client the personal attention and consideration they need. It means meeting familiar challenges as well as being equal to the unusual or difficult. And it means always looking forward-combining our day-to-day experience with ongoing professional training, the latest in technology and a little creative thinking-to keep us ready for the future
Date and Time
Thursday Sep 8, 2022
11:45 AM - 12:45 PM EDT
Location
Property Management People, Inc.
136-1 Creekside Lane
Winchester VA 22602
Fees/Admission
Free to attend
Website
Contact Information
Danita Roble Director, Membership Development
Send Email